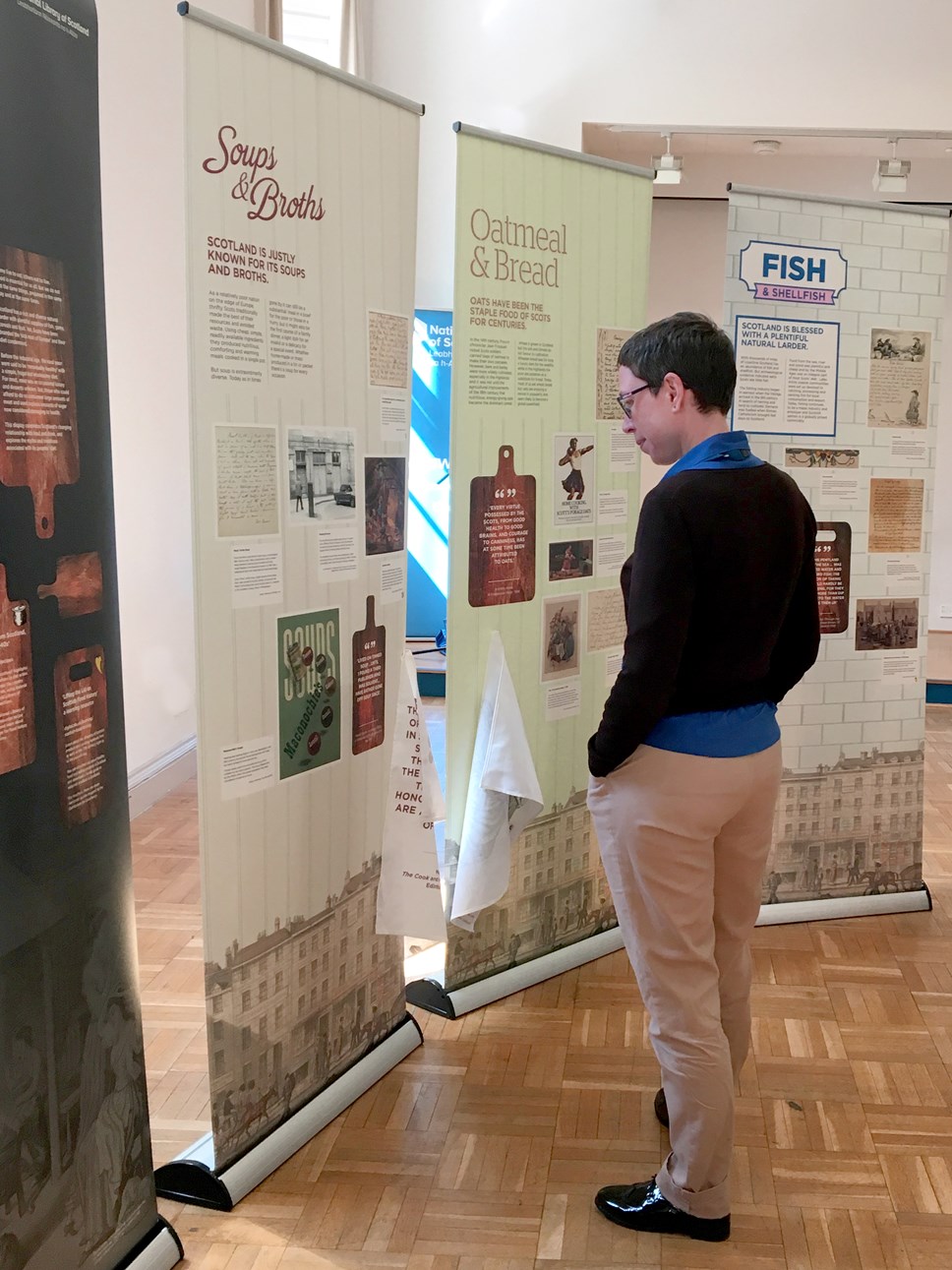 First stop for new touring display from National Library
University of Aberdeen hosts display telling story of Scots diet down the centuries
A new touring display from the National Library of Scotland telling the fascinating story of the development of the Scots diet over the past 400 years opens in Aberdeen on Monday June 5.
It is the first stop on a Scotland-wide tour that aims to introduce the National Library's collections to people across the country, close to where they live.
The free display can be seen at the Gallery, The Sir Duncan Rice Library at the University of Aberdeen in Bedford Road from June 5-August 20. It will then move on to the New Lanark World Heritage Site visitor centre in September until November.
The display is composed of a series of colourful panels which tell the story of food and drink in Scotland, based on photographs and descriptions of material in the National Library's collection. The display will help visitors understand more of how their ancestors lived and how their diet links to what we eat today.
The information is all taken from the popular exhibition Lifting the Lid: 400 years of food and drink in Scotland which was staged at the Library's Edinburgh headquarters in 2015.
Curator Olive Geddes who developed Lifting the Lid said: "We hope that, through this touring exhibition, people can learn more about food in Scotland and about how tastes have changed and developed."
Contact Information
Bryan Christie
0131623 3738
07904791002
Notes to editors
The National Library of Scotland is a major European research library and one of the world's leading centres for the study of Scotland and the Scots - an information treasure trove for Scotland's knowledge, history and culture.
The Library's collections are of world-class importance. Key areas include digital material, rare books, manuscripts, maps, music, moving images, official publications, business information, science and technology, and modern and foreign collections. The Library holds more than 26 million physical items dating back over 1000 years in addition to a growing library of e-books, e-journals and other digital material. The collection includes over four million books, eight million manuscripts, two million maps and over 45,000 films and videos. Every week the Library collects around 4,000 new items. Most of these are received free of charge in terms of Legal Deposit legislation. Further information is available at www.nls.uk