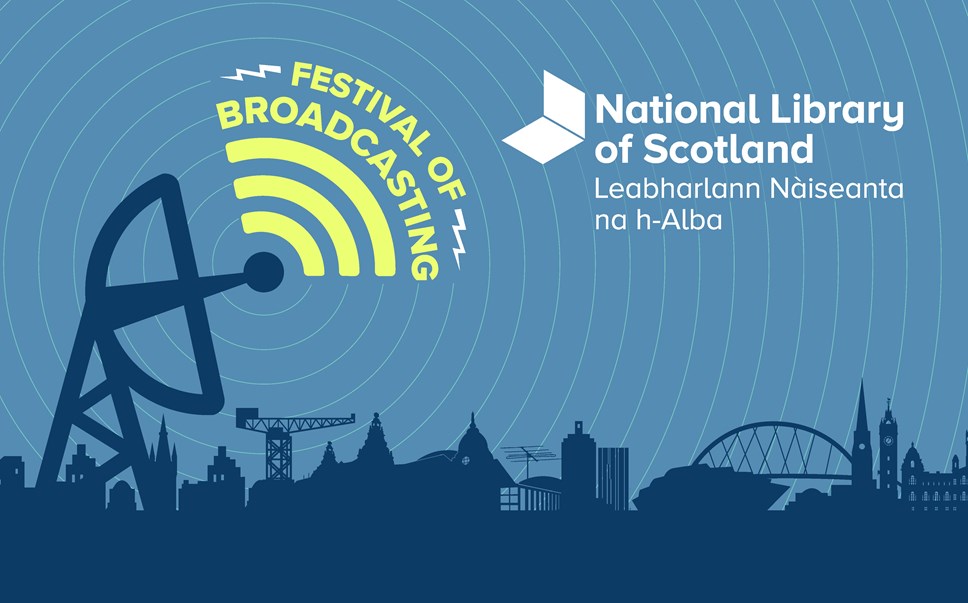 National Library to celebrate 100 years of broadcasting in Scotland
Some of Scotland's best-known TV and radio presenters will be taking part in a special series of panel discussions, Q&As and screenings as part of the National Library of Scotland's Festival of Broadcasting.
The famous faces taking part include journalist and presenter Shereen Nanjiani, award-winning news reporter and political editor Colin Mackay, sports journalist Jane Lewis, comedian and presenter Julia Sutherland, broadcaster and writer Hugh Dan MacLennan, musician Mary Ann Kennedy and comedian and presenter Ray Bradshaw.
The Festival of Broadcasting – with the bulk of events taking place between 28 March and 1 April at the National Library, Kelvin Hall in Glasgow – is being held to celebrate 100 years of Scottish broadcasting, and all events are free. Scotland's first radio transmission was broadcast from the Kelvin Hall on 24 January 1923 – two months before the BBC's initial wireless broadcast.
The Library's Broadcaster in Residence, presenter and writer Alistair Heather, said: "Join us at the Kelvin Hall for events around sports broadcasting, the news and loads more.
"We'll be looking back on 100 years of broadcasting and how it has evolved. Some of the biggest names in broadcasting will be talking about how we now report the news and the struggle to report amid disinformation on social media.
"We'll also look at diversity of voices – having our Scottishness represented and the increasing confidence we have in our own culture and how we are reflected in broadcasting.
"We want people to come along, bring their expertise and share their experiences."
Alistair Heather is hosting three Festival events – panels on Gaelic and Scots, news and sports. Other highlights of the Festival include 'Women on the wireless', 'Cine[sthesia]: Deaf heritage on screen', and a Family Day with interactive workshops, displays and activities. Tickets are free and can be booked on Eventbrite.
For more information, visit nls.uk/events/festival-of-broadcasting
Contact Information
Barbara Burke
National Library of Scotland
+44131 623 3738
+447904 791002
Notes to editors
The National Library of Scotland's Festival of Broadcasting is celebrating the 100th anniversary of Scotland's first broadcast, which was from the Kelvin Hall in Glasgow on 24 January 1923. Kelvin Hall was hosting the Scottish Motor Show and Daimler wanted to show off the brand's new in-car radios – but there were no radio stations to tune in to. Daimler's audio partner, Marconi, then added a radio pylon to the Daimler showroom in Glasgow and roped in singers, musicians, storytellers and a Free Church minister. Potential Daimler buyers and radio owners living within a 16-mile radius could then enjoy 11 days of scheduled broadcast radio.
The Festival of Broadcasting is being supported by BBC Scotland, the William Grant Foundation and the ScottishPower Foundation.
National Library of Scotland
The National Library of Scotland is a major European research library and one of the world's leading centres for the study of Scotland and the Scots – an information treasure trove for Scotland's knowledge, history and culture. The Library's collections are of international importance. Key formats include rare books, manuscripts, maps, photographs, music, moving images and official publications.
The Library holds more than 30 million physical items dating back more than 1000 years as well as a growing library of digital material. Every week the Library collects around 5,000 items. Most of these are received under 'legal deposit' legislation, allowing the Library to claim a copy of everything published in the UK and Ireland.