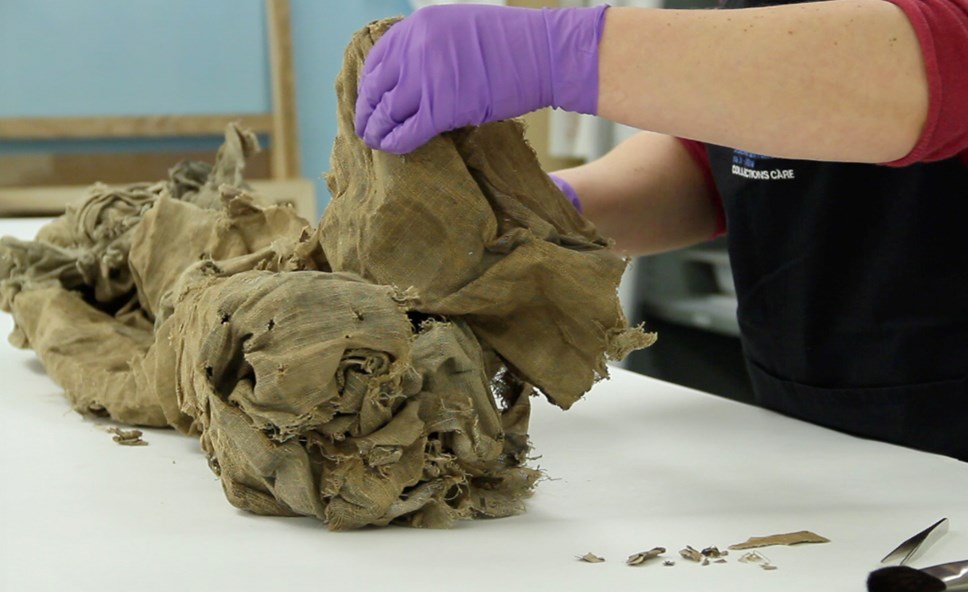 RARE ANTIQUE MAP FOUND DURING BUILDING WORK GOES ON SHOW AFTER RESTORATION
MEDIA INVITE - NOT FOR PUBLICATION
Event: A disintegrating rare antique map, discovered during building work on a house in Aberdeenshire, is being put on public display after being restored at the National Library of Scotland. The man who helped rescue the map and delivered it to the Library will see the restored map for the first time.
Date/time: 11am on Monday March 13.
Location: National Library of Scotland, George IV Bridge, Edinburgh
Background: The map has been identified as a late 17th century wall map of the world produced by the Dutch engraver Gerald Valck and there are only two other known copies in existence. The fabric-backed map arrived at the Library looking like a bundle of rags, rolled up in a plastic bag. Following weeks of painstaking work, it has been restored as close as possible to its former glory. It will be on public display at the Library until April 17.
The conservator who worked on the map, Claire Thomson, and the schoolteacher who brought it to the Library, Brian Crossan, will both be available for photographs and interviews.
A full news release will be issued on Monday.
Contact Information
Bryan Christie
0131623 3738
07904791002